Clinics
·
Multiple locations
Vaccination Clinic Reception Team Lead -London Flagship Clinics
We usually respond within three days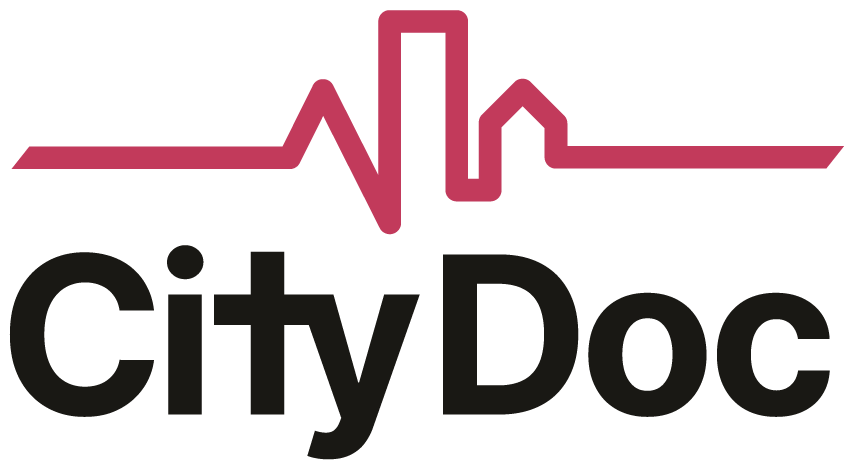 Our City Doc Clinics in London are searching for a reliable receptionist team leader to manage our clinical administrative teams in London. To succeed in this role, you should have some knowledge of healthcare regulations and medical terminologies however training will be provided. As a CityDoc Receptionist Team Leas, you will be responsible for creating employee work schedules, monitoring budgets, maintaining patient records, and ensuring compliance with laws and regulations. The ideal candidate will be professional and courteous, with excellent written and verbal communication skills.
We are seeking candidates who would be available to start as soon as possible.
Key areas of responsibility:
Act as a Receptionist for Clinics.
Set up reception and till ready for clinic.
Greet patients arriving at clinic and book them in.
Deal with transactions and take payments for retail purchases.
Carry out inputting of all clinic activity, ensuring it is accurately recorded on relevant clinic systems and databases, stamp booklets and ensure all paper and electronic information is accurately recorded.
At end of day, reconcile till, check that all registration forms have been scanned on the database, all vaccine recalls are set up and GP letters are complete.
Be observant when patients have received vaccines as occasionally the patient may feel unwell/faint, if so ensure they are seen by a nurse before leaving (Training will be provided).
Ensure that any ill patients who present at reception or by phone call to the clinic are dealt with appropriately.
Retrieve and file patient records while maintaining high standards of confidentiality and data protection for all travel clinic patients.
Maintain high standards of customer care to all travel clinic users at all times.
Book appointments using appointments database.
To participate in the monitoring of standards and performance in the clinic area, including the implementation of clinic audits, stock taking procedures and client surveys.
Responsible for retail sales and maintaining retail display, you will identify retail items that need re-ordering, and order products as appropriate. 
To carry out any duties as cover for other clerical and/or reception staff as necessary (i.e. during holiday/leave).
To perform the functions of a team leader
Creating the rota across all clinics and approving holidays
Creating a productive work environment for the team using gamification, trust and other appropriate strategies
Assessing team performance and providing feedback to employees
Assisting with onboarding and training employees
Assisting with the daily operation of the organisation
Performing customer service functions, including acting as the first line of escalation with in clinic complaints
Providing teams with information about recent developments, programmes and policy changes of management
Liaising with the Clinical Lead to ensure stocks of vaccines and other supplies are adequate.
Working alongside the clinical lead to ensure safe and effective running of the clinics, and to enable good communication between the administrate and clinical teams.
To succeed, you ideally:
Are educated to GCSE level or equivalent
Have worked previously within a customer focused environment and dealt with customers face to face and over the phone providing great service
Are conversant with Excel, Word, Access and Outlook
Have excellent verbal communication skills and telephone manner
Have excellent interpersonal skills, ability to relate to a wide range of people and explain information simply
Ability to prioritise and work proactively
Have experience in clinic administration and experience of retail sales
You will be required to lead the teams of our four flagship clinics in London: Wimpole Street, Moorgate or Victoria, You could be based at ant one of the four clinics.  Our head office is based in Hitchin, Hertfordshire and you may on occasion need to attend the site. 

The weekday hours will be in a shift pattern of 8 hours between 08.30 and 20:00 and you will also cover at least one Saturday (08.30 - 17:30) a month.
Job Types: Permanent, Full-time
Salary:  £30,000 per year
Department

Clinics

Role

Receptionist

Locations

UK - London Bridge Flagship Clinic, UK - Moorgate Flagship Clinic, UK - Victoria Flagship Clinic, UK - Wimpole Street Flagship Clinic

Yearly salary

£30,000

Employment type

Full-time

Deadline:

2023-02-24

Employment Type

Permanent
Our mission is to fight disease and save lives by making prevention and treatment easy, accessible and safe.
About European LifeCare Group
European LifeCare Group is one of Europe's largest independent provider of travel clinics and public vaccination programmes.
Founded in 1998, today European LifeCare Group has specialist clinics covering most of Denmark and the UK, where the company trades under a number of brands, including Danske Lægers Vaccinations Service, Vaccination UK, London Travel Clinic and Citydoc.

European LifeCare Group also works for both the Danish and English National Health Service as a contracted service provider of immunisation programmes in schools and national influenza vaccination programmes.
Clinics
·
Multiple locations
Vaccination Clinic Reception Team Lead -London Flagship Clinics
Loading application form
Already working at European LifeCare Group?
Let's recruit together and find your next colleague.